A Comprehensive Training for Canadians
(Up to date for 2019)
ARE YOU CANADIAN and want to sell in the US on Amazon.com, but think it's too complicated? Maybe you're just not sure where to begin?
YOU GET ALL OF THE ANSWERS IN MY eBOOK
Learn everything you need to sell in the US on Amazon.com as a Canadian.
Discover how to Easily ship products to the US from the comfort of your home in Canada
Never have to deal with borders if you choose not to
Save yourself time and headaches
I've helped hundreds of Canadians start selling in the US on Amazon.com to date
You'll learn everything you need to know to start selling on Amazon as a Canadian.
Including:
Shipping from your home into the US

Sourcing for inventory without ever having to cross the border
I wish someone had written this eBook when I first started out!
The Problem
Like many Canadians, I started out selling on Amazon Canada and wanted to grow my sales into a full-time income. Unfortunately, I quickly discovered that the Canadian market alone was too small and my sales stalled.
I knew that to grow my business, I needed to expand into the huge US market and start selling on Amazon.com. But it seemed like such a monumental step, with all kinds of barriers, rules and regulations.
I had a lot of uncertainty around how to get started and frankly, I felt intimidated. After hours of research and asking a ton of questions, I got a lot of mixed information. I didn't know who to trust!
The Solution and Results
Eventually, after much trial and error, I figured out enough to begin selling on Amazon.com and went on to make my first sale. And I've never looked back since! In fact, I tell people that selling on Amazon Canada alone is a waste of time!!
Just four months later, my Amazon sales had grown to a point where I was officially making a full-time income selling on Amazon.
With the current US/CAD exchange rate, there's never been a better time to be paid in US dollars while living in Canada
You'll learn: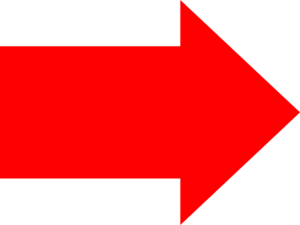 How to ship your products inexpensively over the border from Canada to the US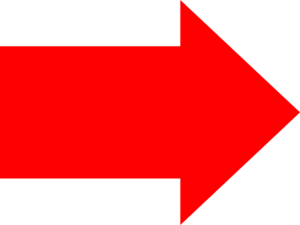 What customs forms and paperwork you'll require (with completed examples for your reference)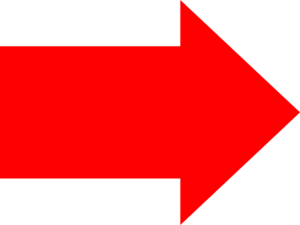 What services to use to handle cross-border shipping for you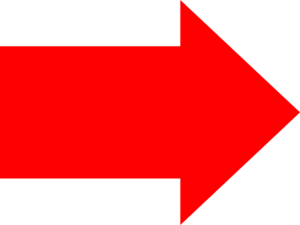 How to open a US bank account and get a US credit card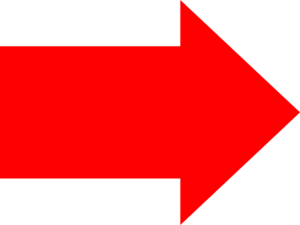 How to save $$ on exchange rate fees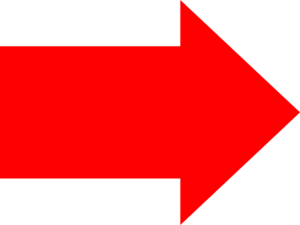 Profit from excahnge rate fluctuations between the USD/CAD
INCLUDES 6 BONUSES
Bonus 1: Access to our Facebook Community of over 5,000 Canadian Amazon Sellers
Bonus 2: $100 Off enrollment in our Canadian Seller Academy (https://ecommerce-with-duncan-macpherson.teachable.com/p/amazon-seller-academy)
Bonus 3: List of websites to source from in the US and Canada
Bonus 4: List of Prep & Ship Companies in the US
Bonus 5: Samples of completed forms for importing goods into the US along with instructions
Bonus 6: Pro Tips – Time-saving advice that will save you a lot of headaches
$59 (Plus GST/HST)
WAIT! If you'd prefer a fully interactive course, with videos, ebooks and step-by-step instructions that people pay me thousands to learn via coaching, consider my Seller Academy. You get lifetime access for a one-time membership fee. And membership also includes this eBook too!!!
CLICK HERE TO ENROLL IN THE SELLER ACADEMY
Payment is securely processed via PayPal. You don't require a PayPal account to make a purchase and can use your credit card on the PayPal secure checkout page if you prefer. Your Invoice will show as from 10588695 Canada Inc. GST/HST will be calculated and added on the total. Our GST # is: 774978688RT0001
We will refund you 100% if you're not satisfied within 30 days of purchasing
Who am I?

My name's Duncan Macpherson and I make a full-time living, working part-time hours selling on Amazon and teaching other entrepreneurs how to do the same. I live with my wife, two sons and four cats in beautiful Abbotsford, British Columbia, Canada. My eBook will save you time, headaches and frustration by walking you step-by-step through the process of selling on Amazon.com from Canada.
Grab yourself a double-double and a box of Tim-Bits and dig in!
Reviews

I was so happy when I came across How to Sell on Amazon.com from Canada! As someone new to FBA I knew I wanted to sell on the .com platform but had so many questions. It was difficult to find answers, especially when most information is geared to FBA sellers who live in the USA. After downloading, I devoured the book but will be going back through it again and again. Duncan detailed all the info needed from basics to the nitty gritty of getting your shipment across the border and setting up with prep and ship companies. After reading, I feel so much more confident in getting my shipment into Amazon.com growing my FBA business!

Christine B.

I just purchased your book earlier this evening and wanted to thank you. Looks like you over-delivered on this…far above and beyond what I really was expecting. I'll have to go over it again…there's so much good, detailed information here. I've been looking for a guide like this for such a long time. Thank you!

– Annie D

Excellent content helps answer a lot of questions. I would recommend to any seller who is deciding to sell in the USA.

– Nicole Osborne

If you're a Canadian Amazon seller and want to move into the US market this book will save you a ton of time. There are a lot of free resources out there that teach you how to sell but they are geared towards US sellers. The value in this book is that it is written by an active Canadian seller for Canadian sellers.

– Rob Mills

Great book that is filled with first rate information on the in's and out's of cross border transactions. It's not where I started my sales but it definitely gave direction on next steps to take. Author runs a great face book page as well.

– Elaine C.

Great book. Answered a lot of questions and brought up a lot of info that I hadn't thought about when starting up.

– Janet D. Glowacki

Amazing resources for Canadian Amazon.com sellers if you are interested in selling on Amazon.com this is one book you should get.

Duncan's book is very informative for Canadians who want to sell on Amazon.com. His book helps to greatly simplify the process.

Great resource for Canadians by a fellow Canadian. Very good for beginners to get started.

Very good information for Canadian sellers wanting to sell to US customers on Amazon.com. Made back the money I spent on this book pretty quickly in that it answered questions that I had about sending products to the US; these unanswered questions were holding me back from selling on amazon.com -GTA

Essential guide for Canadian sellers looking to sell in US marketplace. Great help for new sellers in Canadian market. This book was what set me on the path to selling in Amazon.com. A treasure trove of information that is sure to open possibilities.

Excellent info. A must have for anyone starting on Amazon – J. Mahoney

Very informative. A must have if you are planning on selling from Canada to the USA. – Pam Gutzke

Informative and timely. This eBook really helped me propel my business to the next level. Duncan really knows what he is talking about! – Maxwell

Well written, helps you get up and running with .com from Canada in a few different ways. – Stephen Harrison

I bought the book. Very glad I did. Can't ask for a better guide to get started selling on Amazon. Thanks Duncan.
*This website and all products, courses, eBooks and training offered are not endorsed by or associated with Amazon in any way. Your success in selling on Amazon is entirely dependent on your own efforts, experience, financial situation and abilities. This is not a get rich quick scheme. Many people don't make any money selling on Amazon. We make no guarantees that you'll be successful by purchasing our products. All products are for information purposes only and are not to be taken as guidance. Always consult professionals for advice before selling on Amazon or starting a business.
Join my Newsletter
Subscribe to my newsletter for a FREE copy of my Amazon Quick Start Guide and other bonuses and special offers. We'll never share your email with others or spam you. You can unsubscribe at any time.