Many CANADIANS want to sell on Amazon but aren't sure where to begin.
I was frustrated that all of the training about how to sell on Amazon was being by Americans. So I created this site and training. specifically for CANADIANS.
Latest Articles
Learn everything you need to sell on Amazon as a Canadian.
Learn how to easily ship products to Amzon from the comfort of your home in Canada
Save time, headaches and FRUSTRATION with training custom tailored to CANADIANS.
I've helped thousands of Canadians start selling on Amazon already. Let me help YOU!
The Problem
Like many Canadians, I started out selling on Amazon Canada and wanted to grow my sales into a full-time income. Unfortunately, I quickly discovered that the Canadian market alone was too small and my sales stalled.
I knew that to grow my business, I needed to expand into the huge US market and start selling on Amazon.com too. But it seemed like such a monumental step, with all kinds of barriers, rules and regulations.
I had a lot of uncertainty around how to get started and frankly, I felt intimidated. After hours of research and asking a ton of questions, I got a lot of mixed information. I didn't know who to trust! And most trainign was all geared towards AMERICANS!
The Solution and Results
Eventually, after much trial and error, I figured out enough to begin selling on Amazon.com and went on to make my first sale. And I've never looked back since!
You'll learn: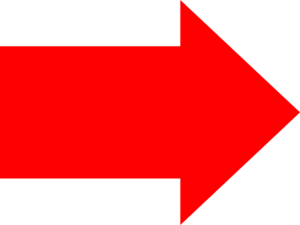 How to ship your products inexpensively over the border from Canada to the US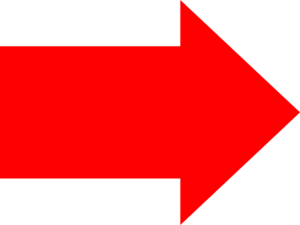 How to add wholesale accounts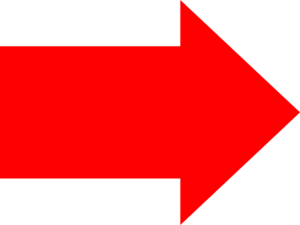 Online and Retail Arbitrage and where to find the best deals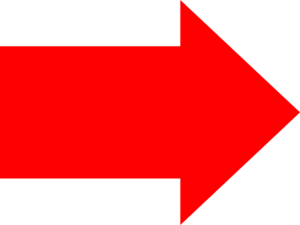 How to create bundles, optimize listings, and increase profits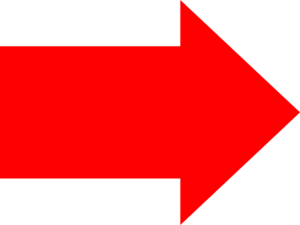 How to partner with brand owners and manage their seller accounts for a percentage of the sales. No inventory purchases required!
CLICK HERE FOR MORE INFORMATION ON OUR SELLER ACADEMY
The Seller Academy is a complete, interactive training course with videos, eBooks and even quizzes to test your knowledge along the way too. Hosted on Teachable – You will be taken to a new page.
Who am I?

My name's Duncan Macpherson and I make a full-time living, working part-time hours selling on Amazon and teaching other entrepreneurs how to do the same. I live with my wife, two sons and four cats in beautiful Abbotsford, British Columbia, Canada. I'll walk you step-by-step through the process of selling on Amazon as a Canadian.

What people are saying about us:
I was so happy…….As someone new to FBA I had so many questions. It was difficult to find answers…… I feel so much more confident in getting my shipment into Amazon.com growing my FBA business!
-Christine B.
Teren Chan I like this group that everyone help each other and answering the questions that they post on this group. I'm also selling in US and found this group pretty helpful, lots of information.
And Duncan, thanks for creating this group!
·
Mohammed Othman Lots of hands on experience in the group
·
Josh Steeper I like all the helpful info in this group.
·
Allan Wiseman I've been able to understand and improve my sales, thanks in part to this group.
·
Renee Els Buys I've been wanting to start selling on Amazon.ca for a couple of months now but can't seem to find the courage to just take the leap. Joined this group to hopefully find the some inspiration to stop procrastinating and just get going😬
Tayyaab Tanveer Found this group through your videos, I've been following around now for the better part of this quarter. I've started with the basics such as RA and now I'm moving on to sourcing – bigger and better just got one of my largest shipments today 🙂


Bruna Busnello Duncan and this group have been instrumental in my success in selling on .CA. So much useful information from everyone. Just starting with some wholesale accounts.
·
Megan Christina Everyone is so kind in responses to questions. Great learning in this group!
·
Fari Faran This group is awesome with very helpful knowledgeable peoples where I am learning each day thanks guys and Duncan too
·
Melanie Mohart I'm new to this group and this possible biz idea. But as a single mom with zero support (emotional or financial) I am loving how friendly and helpful all the "posters" and "commenters" are 😊 ♥️
Carolina Contreras Issa I love how everyone here is eager to help one another!
Rebecca Horman I love how quickly questions get answered!
Lori Kristen Miller Hey! first, welcome everyone!!

What I like about this group is Duncan's involvement helping out and pitching in as well as everyone else. It's so supportive with even the smallest beginning questions!
·
Juliana De Stefano Asking questions and having support
Alexandre Ambroise Seeing how engaged everyone in the group is, and having the chance to share experiences, ask questions and know that someone will surely reach out, replying to your comment or answering your question/concern. 🙂 🙂
Chad Dagdick I just joined this group I love how active people are in this already found out a lot of stuff just by following what people post in here
·
Nick Vlismas The knowledge people on this group share is priceless
Sukhman Thind I like how this group is specific for Canadian amazon sellers and is a community where you can post questions at any time. I found this group by extensive google while searching for content on how to sell on amazon as a Canadian!
Andrew Moorey Always great to see the answers to unique Amazon challenges. No one else really understands the business so it's great to be part of the community.
Ana G. Robillard Congrats! I found you by searching! And thank God because i have so many quesrions and just by searching this group I can have my answers. Really good vibe too!
Evelyn Townsend I was trying to find a Canadian version of everything I was reading online about Amazon sellers. Duncan was the first and so far only one to give a Canadian perspective – and more than that accurate information. I also appreciate how the group will help when someone has an issue. Thanks Duncan!
Sanson Paul Found you on YouTube. So good to find a fellow Canadian. Thanks for all you do.
Jill Conyers It great that's it's for Canadians, but the best thing is the positive nature of the group. You don't need to be afraid of asking "dumb" questions, as you're not going to get torn apart (as can happen on some other groups).
Rebbecca Madge I found this group from a Facebook search. I love your story and ideally that's my goal, leave my salary job and do FBA full time!
Join my Newsletter
Subscribe to my newsletter for a FREE copy of my Amazon Quick Start Guide and other bonuses and special offers. We'll never share your email with others or spam you. You can unsubscribe at any time.